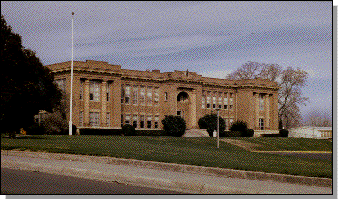 Consider joining the Alumni Association. Download the application form at Alumni Membership
The September 22nd, 2012 50th Reunion.
With a lot of help from some dedicated classmates as well as participation by many of you, we had one of the best class reunions ever! Many of you enjoyed a round of golf and a great gathering the day before. Some of you met for brunch the day after but the main event this year was still Saturday night.
We had 62 classmates with their spouses and guests attending the reunion. The Sierra View Country Club has been our location since the first reunion 45 years ago and they did a marvelous job again this year with the food and facilities. Although our decorations are still looking great, we're not drinking as much as we used to, and the dance floor didn't get used much, but the main attraction was still visiting and catching up with everyone.
Once again, thank you to the committee and all of you who contributed - wine, postage, raffle items, and support. We missed those who couldn't make it but hope to see many of you more often in the near future as well as at the next reunion.
Here is the information about the reunion photography
If you would like to have a copy of the reunion photo book and have not paid yet, please call Swentowsky Photography at 916 488-4430
They are going to start printing the books tomorrow (7 December 2012) and mailing them out within the next couple of weeks
If you would like to look at the candid shots that were taken by the photographer, go to Swentowsky Candids
The link to shots by classmates is at Reunions
*** *** *** ***
Order your Centennial Yearbook - download this flyer
* * * Other Website News * * *
Check out the Missing Classmates page and please contact me if you know the whereabouts of anyone on that page

I have been adding material to the Photos, Hi Chatters, and Sports page that I have received from several classmates.