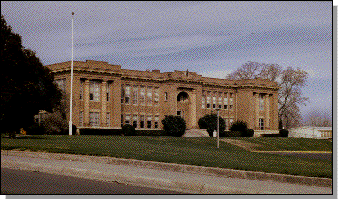 As long as there two or more of us who want to get together, we will continue meeting quarterly to have a bite to eat, plan activities, and just spend some time together. Everyone is welcome to join us.
The next meeting will be at Claim Jumper, 250 Harding Blvd, Roseville at 1 pm on December 4th, 2018. All former Tigers are invited to join us even if you were not a graduate of 1962.
HERE IS A LIST OF OUR 2019 LUNCHEON DATES. PLEASE ADD THEM TO YOUR 2019 PAPER CALENDARS TO REMIND YOU OF THE DATES FOR THE YEAR.
MARCH 5TH AT 1 PM
JUNE 4TH AT 1 PM
SEPTEMBER 3RD AT 1 PM
DECEMBER AT 4TH 1PM
We have a Class of 1962 Facebook page - check it out
For you Rocklin kids: Quarry Park Adventures, one of the largest adventure parks in California, opened to the public Saturday, October 13 from 10 a.m. to 6 p.m. Daily Passport tickets went on sale for the first time this week! More information
Consider joining the Alumni Association.
For information on becoming a member of the Alumni Association contact Membership at: rhsaamembership@gmail.com. They have a new web location on the Roseville High School website. There are alumni events listed at Roseville High School Alumni Pages. Do not go to: https://www.alumniclass.com/rosevillehs which is what comes up if you do a google search for RHSAA.
The last Tuesday Night Market in downtown Roseville will feature the Roseville High School Alumni Booth, hosted this time by Classmates from the 60ís. Please come on down and join us in the booth to reunite, talk about those High School Days and check out the Booth that many of you helped to purchase. We will be there from 5:00 p.m. to 9:00 P.M. Anyone that would like to stick around and help us take down the Canopy and tables and load into a truck are most welcome. We know at this date, class of 62 Alumni that will join me are Elaine Simone, Elaine Stark, and Hank DeMello as well as Gary Shaw from class of 61 . Come on down. There are restaurants across the street if you want to dine and have drinks throughout the evening as you visit with classmates. Also there is a new parking Garage next to the Cochran's Funeral home. Park there and walk around to the front of the Old Roseville Theater on Vernon and you will find us right there on that block. Hope to see lots of you Tuesday July 31st.